What a year!
Wow!
We can't believe that we're in 2020 already!
Last year was so amazing that I can't wait to see what this year brings! 
What did we do? 
We added several schools to the programme
We started the year with Ysgol Plasmawr, Bishop of Llandaff and St Cyres School. During the last terms of that school year, we added sessions at St Cenydd, Stanwell School, Howell's School, Mary Immaculate School and Cantonian High School! 
We even had a match!
We re-branded
We started off the year as South Wales Youth Baseball & Softball, but in preparing for our MLB/RBI affiliation, we re-branded to RBI Wales! It's a lot easier to say! It's a lot easier to search for! It's shinier!
We affiliated with MLB RBI
We are so pleased to be affiliated. This has really raised the profile of our organisation, and helped us to build a bigger network, not to mention other, information resources! We look forward to more collaborative events in 2020 – namely PLAY BALL!
We added community groups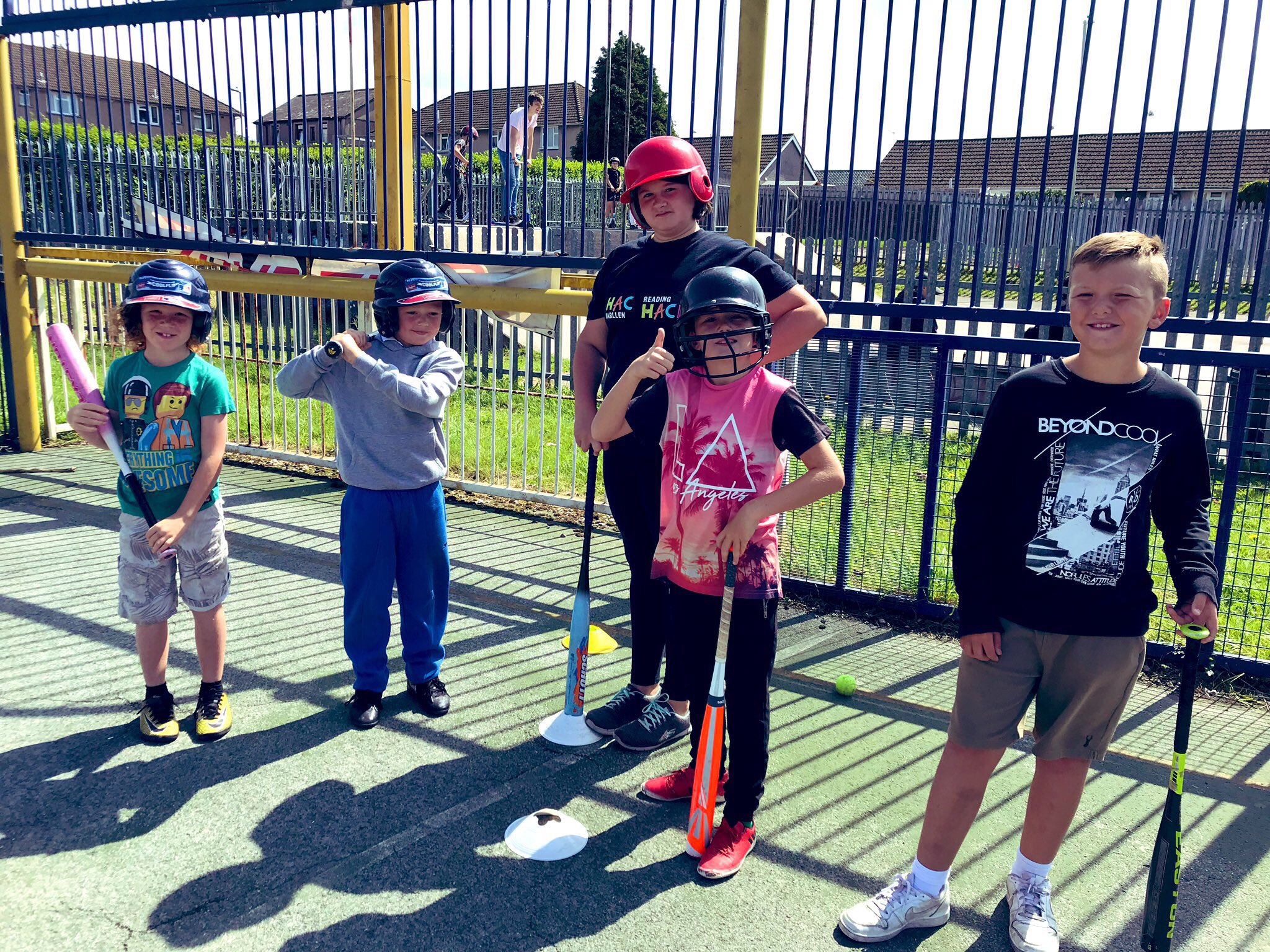 That's right, we're not just in schools any more! We now work with Grangetown Baptist Church Youth Group, and a Boys and Girls Club in Pyle! We hope to add more Boys and Girls clubs to the mix this year.
We delivered more sessions
In June, we ran a station at Howell's School's sports day, which was followed by their addition into the after school programme!
In July, we visited Woodlands High School and participated in their sport day. It was such fun!
In December, we had a stall at a Community Well-being event.
Also in December, we were extremely pleased to be involved in the Girls Together event run by Sport Cardiff.
We sent two girls to MLB Cadet Camp
In May, we sent two of our Under 18 players from Plasmawr school to a Cadet Camp 
We went to PLAY BALL
This was an amazing, adventurous day.
We made new sport friends
In July, we participated in a cross-sport event. It was fun to experience Welsh Baseball, and we hope they enjoyed our version of the game, too!
We ran three nights of sessions weekly during the summer
During the summer, we ran sessions for different age divisions – the start of the way forward!
OKAY 2020, BEAT THAT!